The sleepy months of autumn have come to an end and it's time to deck the halls for the holiday season! While it's tradition to spend Christmas at home, more and more people are seeking other fun, unconventional ways to celebrate — and that includes travelling during the holidays.
If you're a hotel owner, the holiday season brings not only profit but also opportunities for building your brand. Next to preparing your inventory for the surge of travellers, it's also essential to ramp up your offers and marketing efforts to provide guests with the best festive experiences out there. 
To get you started, here are a couple of tips on how your hotel can take advantage of the holiday season and attract guests. 
1. Work with hotel revenue managers to plan for the high demand
The first step to preparing for Christmas is to understand the change in traveller patterns. It is peak travel season, so be ready for more guests and make sure the products and services you offer at your hotel won't deplete. 
Understand the needs of this time of year and manage your inventory and purchases. You may work with a  hotel revenue management company to help increase revenue amid shifting market dynamics, like high-demand days. 
Revenue management helps you maximise your revenue by selling your property's perishable inventory with the right pricing to the right guests at the right time. The pricing strategies include: 
Demand forecasting or making predictions about how many guests you can expect based on season and hotel data

Setting rules on a minimum night stay to ensure you fill as many rooms as possible 

Distribution channel management 

Pricing strategies based on factors like market demand and competitor prices
2. Take your hotel Christmas decorations up a notch
Now that the technical aspects are out of the way, let's talk about the fun stuff: dressing up your property for Christmas. Decorating is one of the simplest ways to bring the joyful spirit of December holidays into your hotel, Guests would also love to take IG-worthy photographs of their holiday, so think about levelling up your Christmas decoration game. 
Invest some time and money into decorations. Put up Christmas trees, light installations, statues, and other festive ornaments. You can also decorate your hotel rooms and leave some electric candles around. 
Don't forget to spray seasonal scents all over your hotel and play Christmas carols in the lobby to spread good vibes. 
3. Create holiday-themed packages for families and couples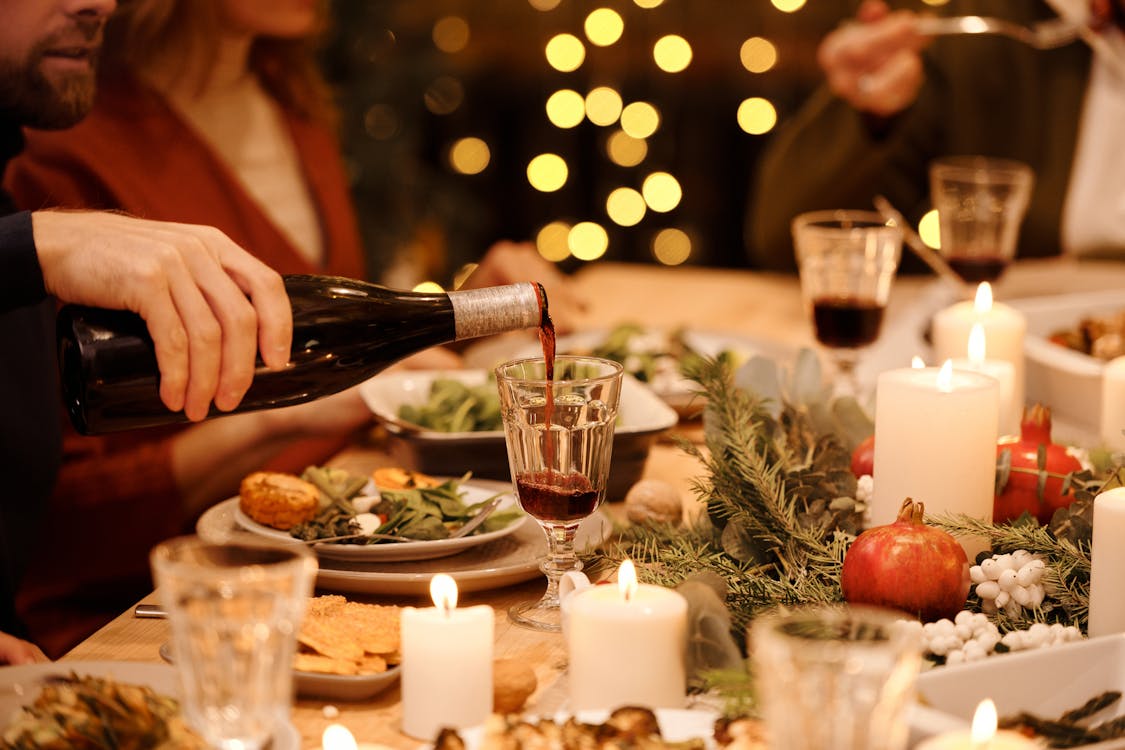 Give your guests value for their money by creating Christmas holiday packages. You may collaborate with local restaurants and tourism operators to curate a package that bundles accommodation, dining, and activities under one rate. 
For instance, you may offer a stay that incorporates winter activities to city attractions and a festive dinner at a local restaurant. 
4. Offer seasonal vouchers and gift cards
People are busy shopping for the best Christmas presents, so why don't you market your hotel as a unique yet valuable gift? Offering gift cards and voucher deals are a great way to boost your direct bookings and increase website conversions during the holiday season. 
5. Think about creative Christmas gimmicks
It's expected that all hotels in town will have Christmas decorations. The question is, how will your property stand out? 
Aside from decking the halls, think of other simple tactics to help guests remember your brand. You may: 
Create a signature seasonal cocktail and offer them as a welcome drink. 

Curate a special hotel Christmas dinner menu 

Ask your staff to wear costumes if that would fit with your hotel's identity. 

Set up free fireworks display on New Year's Eve

Surprise guests with a free gift

Host Christmas activities and events like parties, movie night, and live music

Invite Santa Claus and his elves.
6. Create a unique digital marketing strategy for Christmas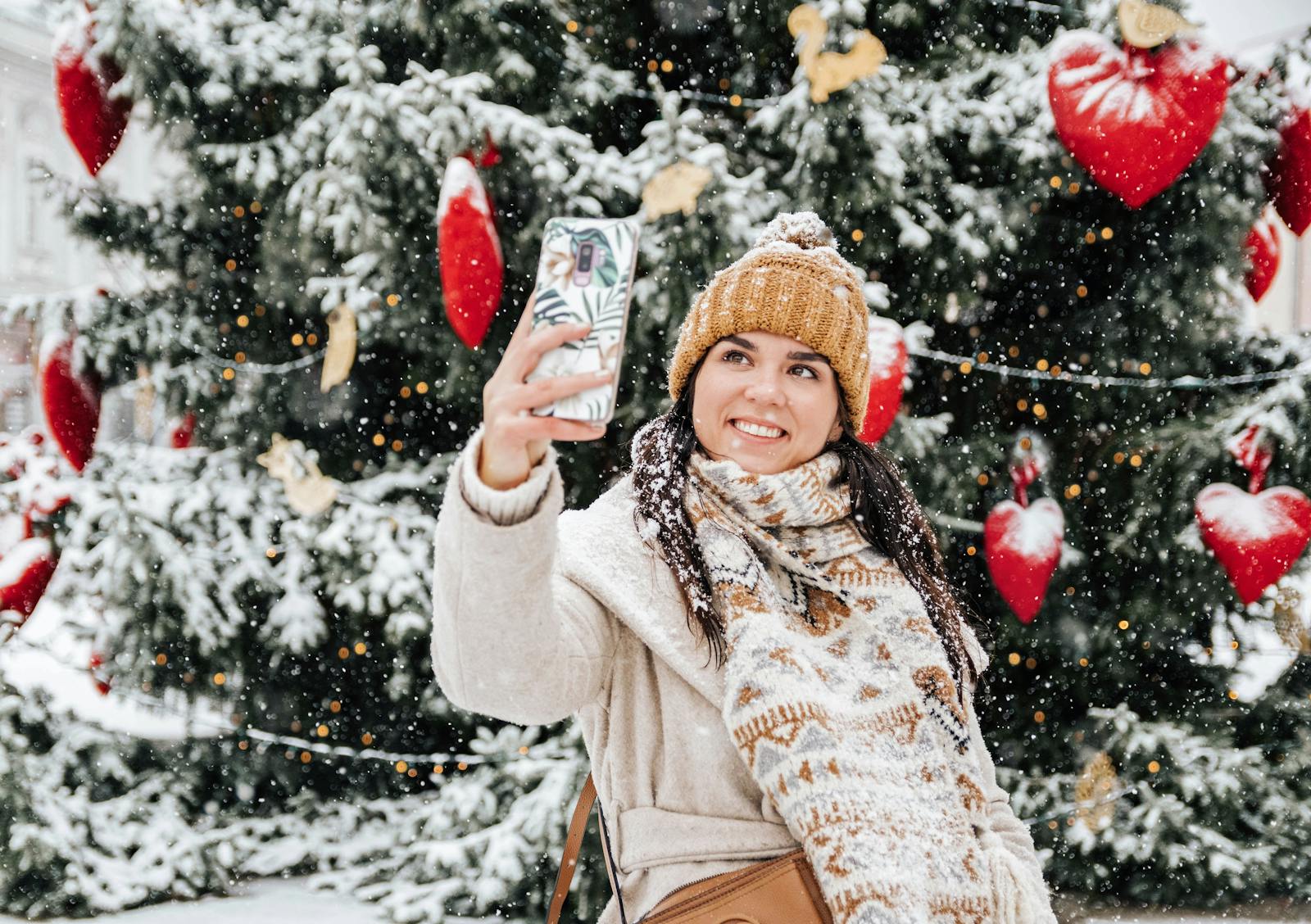 It's not enough that you just decorate your physical property — it's equally important to spread the holiday cheer across your online platforms. These include your website, social media pages, and email marketing. You want to get potential guests excited about the idea of choosing your hotel as the base for their vacation. 
Create a unique hotel Christmas campaign that highlights all of the special Christmas features you will provide guests.
Advertise your holiday plans, like the seasonal offers we've discussed previously. 

Adorn your online platforms with festive graphics.

Show your festive spirit across your messages and website.

Have a strong email campaign leading to Christmas to encourage previous guests to book again. 

Post relevant, holiday-themed, engagement-worthy content on your hotel blog and social media pages. These include articles about the holiday attractions in your area, Christmas gift ideas, and promotional materials showing how Christmas-ready your hotel is.

Host contests on social media that will encourage them to like, comment, and share your post, follow your page, and create user-generated content. Reward the winner with a discounted stay, free dinner, or other perks. 

Create a sense of urgency around your festive offers to encourage impulse reservations.
Happy Holidays! 
Author Bio: Carmina Natividad is a passionate travel blogger who dreams of managing her very own hotel. This free-spirited damsel loves to share her insights about travel, lifestyle, personal finance, and business. To know more about hotels and hotel management, you may visit Rate Wise.